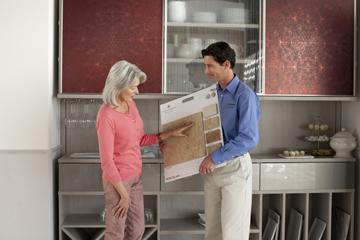 Brookhaven Tile & Stone Flooring
Tile flooring offers Brookhaven dwellers a combination of strength, sturdiness, durability and practicality that is unmatched among flooring materials. It's easy to clean which makes makes it perfect for areas like kitchens where there may be food and liquid spills, or hall ways and stairs, where there is a lot of dirt coming into the house from outside. Tile harbors no dust mites, pollen, mold and mildew that can cause allergic reactions in family members. It's relatively easy to install, and this, combined with its relatively affordable cost and low maintenance expenses, make tile flooring one of the most cost effective flooring options. The range of designs, colors, textures and sizes is mind-boggling, allowing Brookhaven homeowners the freedom to experiment with different combinations of textures and colors for different rooms in the house.
Tile flooring costs can range from the most affordable basic ceramic tiles, to the high gloss of granite tiles. Ceramic tiles are sturdy, and very easy to take care of. This makes them perfect for kitchens and bathrooms, where cleaning is heavy duty and where hardwood or laminate floors might not be practical. Tile floors are also resistant to mold and mildew. Luxury marble flooring now comes in the form of easy to install marble tiles that can be combined in varying sizes and shapes to add an interesting touch that was impossible earlier with solid marble flooring. If you are looking for a high gloss flooring that can last for the lifetime of your house, look towards granite tiles. Their incredible hardness makes them ideal for kitchens and other areas where traffic is heavy, without fading, staining or wearing out.
Call us at 404-554-4473 to get a free estimate for your tile flooring project.
Adaptable enough for almost any space, tile flooring is among the most versatile flooring materials available. A wide range of textures, colors, and tones provides a palette for almost endless design possibilities. At Floor Coverings International- Brookhaven, our design associates can create the perfect look for you using patterns ranging from simple lines to more elaborate options customized for each room.
Here are some things to consider when choosing a tile floor for your Brookhaven area home.
Lifestyle Choice:
The durability of stone and ceramic tile makes them well-suited to high traffic areas

Ceramic or glass tile is especially popular in entryways, bathrooms, and kitchens

Stone and tile flooring can usually be cleaned using only a damp mop or sponge

Some stone flooring can be sealed for better stain resistance, depending on the specific material used
Style Choice:
Tile comes in a huge assortment of sizes, colors, patterns, and finishes

Grout color can be customized to match or contrast with your choice of tile

Accent tiles, mosaics, and pattern options are limited only by the imagination and give your home a unique look
Also consider that:
Some tile surfaces can be slick, especially when wet, while other types of tile provide greater traction
Standing for long periods on a stone or tile floor can result in sore or tired feet
Tile doesn't retain heat well, so it may feel cold to bare feet in winter
Contact us today to receive a free estimate for your Brookhaven tile flooring project.
Sorry, but we are unable to take new clients at this time.
Recent People With Flooring Needs:
Need to replace carpet with tile in living room area.

Ebony J
Quote on polished concrete for 400 sq foot bedroom and closet. Currently carpet over concrete.

Kevin C
Our Location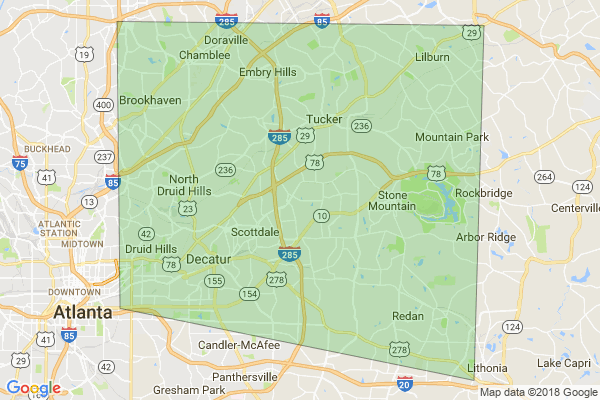 Location & Contact Info